Here's another sample of what's not safe to open.
Again, the clues are clear, if you're careful before you click: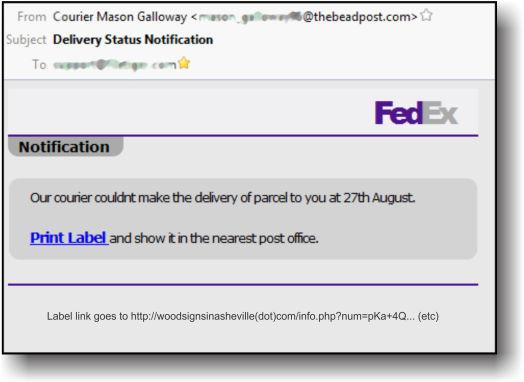 There are punctuation and grammar errors in the message.
The link that you'll see when floating the mouse over that 'Print Label' link doesn't match the 'from' domain, and isn't Fedex.com.
European date format used by a US-based company.
The logo is a bad jagged paste, and is missing the circle-R symbol for 'registered trademark'.
FedEx has no pickup service at their competitor, the "nearest" US Post Office.
Continue reading Careful again: FedEx Doesn't Leave Your Package at the Post Office →